Happy May!
Hello Stitchers,
I hope you are all having a fabulous Spring as we slowly return to a "better" normal, even if it looks a little different than two years ago! I love that everyone has developed such a passion for stitching. Myself along with my needlepoint experts are having so much fun meeting all the new and returning stitchers. There are lots of things happening at the shop so I'm going to get right to hit.
We have a 3 day embellishment class this weekend.

WE WILL NOT BE HOSTING ANY OPEN STITCHING FRIDAY OR SATURDAY.

We are open for shopping and Dottie is ready to help you with anything you need. I am looking forward to having some time to actually participate in class! Feel free to come by and just check out everyone's projects; the variety will amaze you!
TRUNK SHOWS:
This month brings in

Painted Pony Angels!

They range in price from $83-97 and will receive a 20% discount upon purchase. There isn't a theme that they haven't thought of. There are still so many fabulous choices from travel to sports to activities. And don't get me started on the Christmas choices!
If we are out of your favorite, please give the shop a call and we can add your choice to our order list. 630-946-6216 We will take a 50% deposit and when the angel arrives from Painted Pony you will receive 20% off the price. Make sure to check out their website for lots more pictures.
http://paintedponyneedlepoint.com/angelwc.htm

We are also hosting a

Kirkland Design Needle Minders

show. Angie is never short on inspiration or a little bit of sarcasm and her needle minders are guaranteed to make you smile. We have several "Chicago" themed choices:
Along with your own personal monogram choices! (These are my personal favorites-how many monograms does one girl need? I'll tell you the answer is several!)
JUNE:
Princess and Me
https://www.princessandme.com/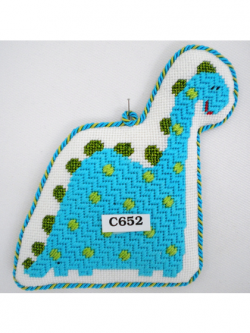 OH, AND DID I MENTION ALL THEIR CANVASES INCLUDE A STITCH GUIDE!!!!!!!!
AND

3K Designs

! Straight from Minnesota, these canvases will make you want to stitch!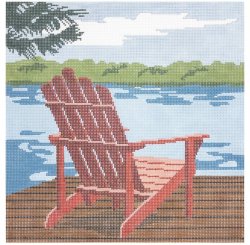 JULY:
Birds of a Feather
http://www.flocktogether.com/needlepoint.html

Make sure to check out the designer's websites and reach out if you have been wishing for a fabulous design. I will gladly add your requests to our list.
NEW ARRIVALS:

Make sure to stop in or visit our website for our newest canvases and needle minders.
Blueberry Point Canvases:
The Glass Baker:
Beau Verre Art Needle Minders:
And just a couple more favorites:
Not sure which color I like better!!!
And do I stitch the background or make it a tree topper ?????
And lastly, because needlepoint is my love language . . . .
Have a great May and hope to see you all soon! Until next time, Deb