Where did August go?
Hello Stitchers!
I can't believe it's already September! I'm not really sure where the whole month of August went. We've got lots of new canvases at the shop and lots of new markdowns so make sure you check out the website if you can't make it in to the store.
A couple of my favorites: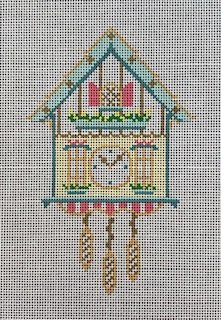 https://www.stitchersgardenil.com/shop/New-Arrivals.htm
New to our sale section:
https://www.stitchersgardenil.com/shop/Sale-Sale-Sale.htm
We also have a

new Kathy Brant original

making it's debut in our store. What started out as a little quip on a cup has now become a quite the sensation.
As shown, $150. Available in any color combination on 13 or 18 mesh. It can also be painted words only on white. Any sport you want - Hockey and Baseball are headed our way!
Trunk Shows:
Rebecca Wood arrives September 12th, available until September 28th.

All in stock canvases and orders will receive a 20% discount during the trunk show. I can't wait to see what arrives!
http://www.rebeccawooddesigns.com/
October: Machelle Sommerville and Janice Gaynor
https://www.fleurdeparis.com/product-category/canvas_designs/
November:

Bad Bitch Needlepoint
Little Bird Designs
December:

Annie Lane
We all love those cute straw bags with monograms attached, but if you are anything like me, that doesn't even hold my wallet. Later this month we will be featuring a new bag line from "The Winding Road". Make sure to check out our website, Facebook or Instagram for an arrival date. Here's a sneak peak:
I hope you all have a great week with lots of time to stitch. And always remember the quote below:
Until next time, Deb