Skip Navigation
Website Accessibility
Short and sweet!
Hello Stitchers
I hope all of you are doing well and avoiding the Covid-19 virus. Today I woke up to my car covered in a couple of inches of snow! Thankfully it didn't stick and the sun is now shining, BUT REALLY, again today?!?! Grace was busy restocking Kreinik today. She still can't believe anyone could use this much thread. I think she must watch me stitch with her eyes closed. She is doing such a great job pulling threads I think might just give her the job permanently.
Brought to you by Grace:
14 skeins for $75
"Jack" from Dreamweaver: 4" square on 18 mesh. As shown with a Chloe's Needleminder

$85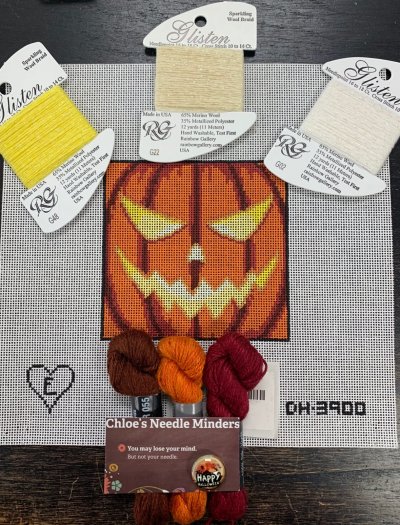 Our

Alice Peterson

Trunk Show is in full swing and many of you are taking advantage of the

20% discount

. Enjoy these florals which are the feature for today and check out her website to find your perfect canvas.
https://alicepetersoncompany.com/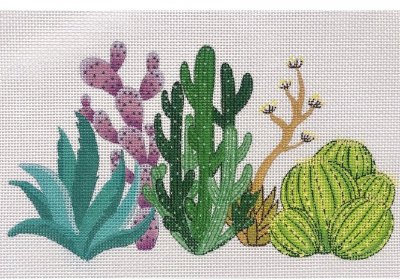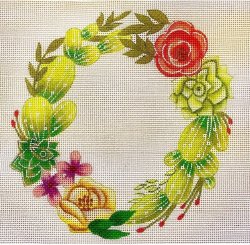 This is such a strange time we are living in right now, so don't be afraid to take care of yourself. Maybe that looks like 30 minutes of uninterrupted stitching time with a glass of wine at 9:30pm or an hour in your garden, digging in the dirt. It will save your sanity and the lives of your family members. ( I may be speaking from experience on that last one.) Have a great day, Deb