Skip Navigation
Website Accessibility
Stitching Saturday!
Hello Stitchers! I hope all of you are enjoying your daily updates. I've gotten lots of great feedback and I really appreciate all your positive comments. I'm planning on taking Saturday and Sunday, off so please make sure you check out our Facebook and Instagram pages for updates.
Facebook - Stitchers Garden@stitchersgardenil
Instagram - stitchersgardenil
A couple of cuties that decided to make their way in to the online specials category really make me smile:
"Bunny Butts" includes a stitch guide. With threads and needleminder as shown it is available for $140.

"Choose Happy" from Oasis Needlepoint as shown for $77.


These can be purchased directly from the website https://www.stitchersgardenil.com/shop/Online-Special.htm
or you can call the shop at 630-946-6216.
New arrivals:
A Stitch in Time:
$56 for canvas and Stitch Guide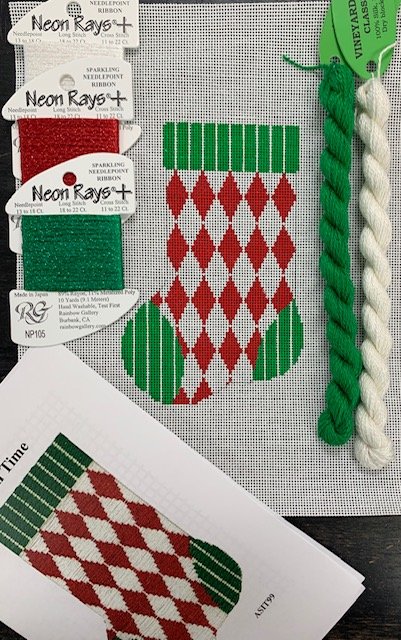 $56 for canvas and Stitch Guide
$155 10" square "Clover Stack"
$97 5" x 10.5" "Reindeer Packages
I will be back in the store on Monday. Enjoy your weekend and stay safe and healthy! Deb