Spring is Coming! Spring is Coming! Spring is Coming!
Hello Stitchers!
I feel like we are finally seeing an end to this weather. The sun is shining (right now) and it is supposed to get to 59 degrees in Naperville today. (fingers and toes crossed) The wind is raging so I do think someone has really annoyed Mother Nature though. I hope you are all getting some time to stitch and feel rejuvenated with your craft. I am experiencing some great progress on my personal piece.
My current in-store piece is a 3 part canvas set from Maggie, designed by Frank Bielec. As most of you know I am not a fan of anything random so check out Santa's beard and mustache. Both stitches are from "Stitches to Go". If you don't own this book think about it. The possibilities it provides are endless. I've got an idea for a very unique finish so stay tuned.
I just wish I new how to stitch in my sleep; just think how much I could get so much more accomplished.
We are getting ready for market which is scheduled for the last weekend in March (3/30-4/1). The Spring Needlepoint Show will be held in Orlando, FL and is a brand new market with over 100 vendors. I'm looking forward to finding some new treasures. As always if there is something you would like us to order please call the store. 630-946-6216. I will post pictures to our Facebook page if at all possible, but I do love surprising everyone with what I find. Stay tuned for the date of our Market reveal event.
TRUNK SHOWS:
This month we are hosting the many fabulous designs of Mary Englebreit and Sally Swannell, both distributed from Painted Pony. Any in-stock trunk show piece will receive a 20% discount. Check out the website and give us a call. 630-946-6216
http://www.paintedponyneedlepoint.com/PPDMaryE.htm
We are happy to ship out your favorite. Mary's designs are so happy and just make you want to smile.
Sally Swannell's art work just makes me want to stitch. I love her houses and the cake would be so perfect to celebrate a first birthday or wedding anniversary!
All trunk show canvases will receive a 20% discount at the time of purchase.
April, 2019
brings all the great ornaments from A Poore Girl Paints
and Mindy's Needlepoint Designs.
May, 2019
you will see designs from CBK, including Scott Church and Keep your Pants On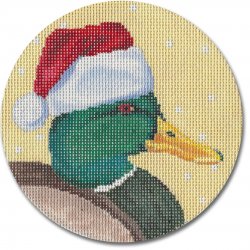 https://www.cbkneedlepoint.com/life-at-camp.html
and Rachel Donley which can be viewed at
http://www.racheldonleyneedlepointdesigns.com/home.html
racheldonleyneedlepointdesigns.com
CLASSES:
Have you taken Edie's ornament class and feel like you are ready for more??????
FINISHING 202 WITH EDIE WEILEMANN:Small Weighted Stand-up
April 6, 2019
10am-3pm
Bring in your small piece designed to be a stand-up and Edie will teach you how to properly weight your canvas so it does NOT fall over. Stitched piece cannot exceed 6" in diameter. No boxes or cubes.
Backing material, weights, and other necessary materials will be provided. Cording materials will be purchased during class.
A lunch break will be provided.
$85
CANVAS EMBELLISHMENT WITH LINDA CORIROSSI
May 9, 2019 10am-12pm and/or 1pm-3pm
May 23, 2019 10am-12pm and/or 1pm-3pm
June 6, 2019 10am-12pm and/or 1pm-3pm
June 20, 2019 10am-12pm and/or 1pm-3pm
Bring the canvas of your choice and Linda will help you create your masterpiece. Sign up for one or both sessions.
$25 per session
I hope to see you all very soon. And make sure you bring your show and tell. The ladies and I love to see your progress. Please join us whenever you can for open stitching and have a great Spring! Deb