QUICK LINKS
A Little Snarky!

Americana
What's New: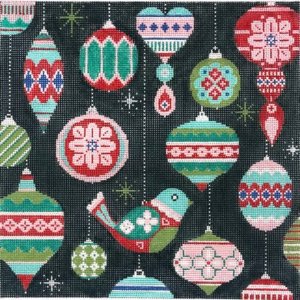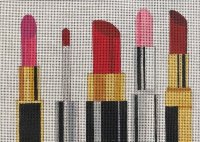 Private Lessons:

Are you stumped with thread choice, stitches or just need a refresher? Do you want to learn how to needlepoint? Private lessons are available for $20 per hour. Between the staff you have access to over 40 years of needlepoint experience. Call the shop to set up an appointment time. 630-946-6216
My staff of Needlepoint Experts is so talented. Check out Patty's cookbook stand!
WELCOME
We are a full service Needlepoint store with tons of thread lines and painted canvases to choose from. Our staff can help you select the best threads and embellishments to make your stitching vision a reality! Stop in to say hello, ask questions or sit and stitch any time-Tuesday thru Saturday from 10-5. Mondays hours are available for large group appointments (min. 4) if you and your friends would like an individual experience.

CLASSES:

"3 Day Canvas Embellishment"
with Linda Corrirosi
June 24-26, 2022
Maximum of 10 students.
Join Linda Corirossi for a three-day adventure in canvas embellishment. You will receive a stitch guide designed specifically for your canvas along with personal instruction. Threads will be selected ahead of time so you can start stitching immediately. Canvases must be at Stitchers Garden by April 30, 2022.
Cost: $275 (includes daily lunch)
Contact the store via email or phone to sign up. 630-946-6216
debk2728@stitchersgardenil.com

Beginner Private Lesson:
Do you have lots of questions about needlepoint and just don't know where to start??? You will receive one on one instruction and will be ready to begin on a painted canvas before you leave. Cost: $20 per hour.

Cost: $50 (includes doodle canvas, stretcher bars, needle, scissors and skein of thread.)
Please call the store to set up your lesson. 630-946-6216


My Latest Finshed Projects


Stay tuned for class details!

Do you have a vintage belt canvas in your stash? Look what I used mine for...........



Make sure to check out our newest "Chicago" canvas. A custom stitch guide written by our entire staff is included for $125!

Before........


After...........




Stitch guides sold separately for $25.00